'There has been rapid progress on this since Danish crew arrived in the Islands and started erecting the steel frame of the building. The frame is up now and the roof is on, but there is still plenty more that needs to be done. However, the building should be ready to be taken into use in the summer,' said Ingi Freyr Ágústsson, who manages Hampiðjan's Westman Islands branch.
The new building is 40 metres long and 20 metres wide, located on the north side of the present Hampiðjan premises. Once the construction work is complete, the company's Westman Islands branch will have 1200 square metres of space available with a 60 metre length. This triples the space Hampiðjan has at its disposal in the port area.

'The Danish team have another month of work ahead of them. The cladding needs to go on to the framework, the pipe runs need to be finished and the floor has to be concreted, and then the new building has to be linked to the existing one,' he said, commenting that the new building is the basis on which Hampiðjan's activities will be able to grow in the Westman Islands.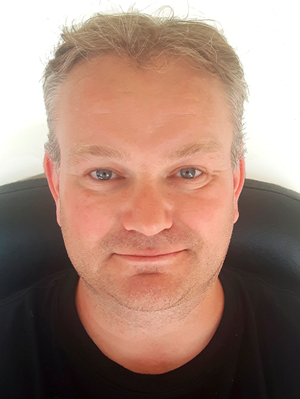 'This new building will change everything for us.We'll be able to handle purse seines and pelagic trawl gear, as well as other gears, and we can take these inside and work on them there,' Ingi Freyr Ágústsson said.