This week marks exactly ten years since trawler Vestmannaey was rigged with DynIce Warps to replace conventional steel wire warps. Skipper Birgir Thór Sverrisson says that the experience of using these warps has been outstandingly good, and while he remains in command, there is no chance that these will be switched for wire again.
There was no guarantee that DynIce Warps would be chosen ten years ago, and at that time Vestmannaey was the first Icelandic demersal trawler to replace steel wire with DynIce Warps. Birgir Thór Sverrisson said that he recalls being told at the time that back then there was only one bottom trawler in the world using these.
'I had confidence in this new technology after having used the same material for sweeplines on the freezer trawler I had skippered previously, which was also called Vestmannaey. It turned out that the Bergur-Huginn company bought three sets of DynIce Warps for Vestmannaey, which was by then one of the three-mile boats, as well as Bergey and Smáey. Soon after that they saw that two boats were enough to catch the quotas we had, so Smáey was sold. The crew of Bergey intended to switch to DynIce Warps, but never properly got to grips with them, so all three sets of these have been used by us. We have been through two sets of warps and have just put the third set on board, so we can see that the working lifetime these have is at least five years, and probably quite a bit longer, although we have been in the enviable position of being able to switch them for new after five years,' Birgir Thór Sverrisson said, although he added that this doesn't tell the whole story.
'We have a huge amount of material left over from the replaced warps that we can use for sweeplines, gilsons and we have started using it now for headlines as well, which we didn't do before. We do this because this super-strong material doesn't rust and there are environmental implications to using it.'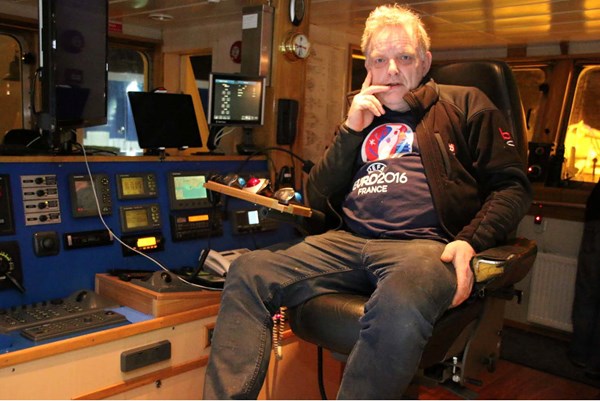 Pros and cons
Birgir Thór Sverrisson said that there mainly advantages to using DynIce Warps instead of steel wire, but there are disadvantages in that they are light in the water for fishing deeper than 100 fathoms.
'If you go past that depth you need to shoot more warp to get them to sink. This is because of the air trapped between the rope itself and the protective jacket. This has been addressed in production and the newer DynIce Warps are manufactured with the jacket glued to the warp itself, and there are examples of using lead to weigh it down. This hasn't been a serious problem for us as most of our fishing is between 50 and 90 fathoms. The other problem we had to solve was to strengthen the central drums of the winches as there is a lot more tension in these than there is in wire. But that's a minor consideration, taking into account that we see hardly any wear at all on the trawl blocks or the wire steering after all that use. The difference in weight on board is between eight and nine tonnes in the aft ship by using DynIce Warps instead of wire. There's no question that these changes have been better for the ship.'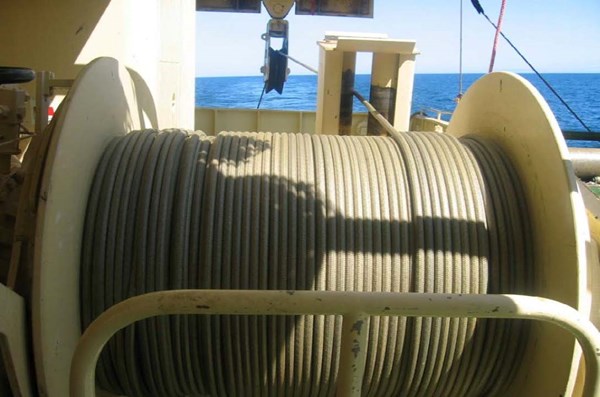 So why don't other smaller trawlers use DynIce Warps if these are the proven advantages?
'That's something I don't understand.Without being aware of what goes on in other people's minds, I'd say that it's a reluctance to try new technologies.'
Fantastic fishing
When we spoke to Birgir Thór Sverrisson, Vestmannaey was steaming home from fishing grounds off the east of Iceland. How has the fishing been?
'Fishing has been fantastic since the strike ended. Our trips have been from one and a half to two days, which has been enough for between 60 and 90 tonnes. We try to go for mixed fish as much as we can, but the bulk of it is cod. Fishing for haddock has been good as well. We've been fishing mostly below 100 fathoms and there's plenty of fish there. It looks to me that the seasonal cod migration has been over the usual areas ahead of the capelin migration, and I have the feeling that this is earlier this year than last year and in most years,' Birgir Thór Sverrisson said.
Photos : Guðmundur Alfreðsson