Einar Pétur Bjargmundsson has been appointed Hampiðjan Ísland's fishing gear sales manager, working alongside skipper Kristinn Gestsson and master fishing gear technologist Magnús Guðlaugsson.

Einar trained as an engineer and thirty years ago he joined fishing company Haraldur Böðvarsson hf, which subsequently merged with Grandi hf to form HB Grandi hf – which then became Brim hf. He has managed the company's fishing gear department for the last few decades and there isn't much he doesn't know about demersal and pelagic trawl gear.

'After a long and satisfactory career with one company, I was looking for a change of direction to do something new, but keeping the connection with the work I've been doing for the last few decades. My job at Hampiðjan is about maintaining the contacts in the market for demersal and pelagic trawl gear here in Iceland, where everyone knows everyone. We can say that now I'll be on the other side of the table, and I'm looking forward to taking on a demanding, varied and interesting role in sales and marketing with Hampiðjan,' he said.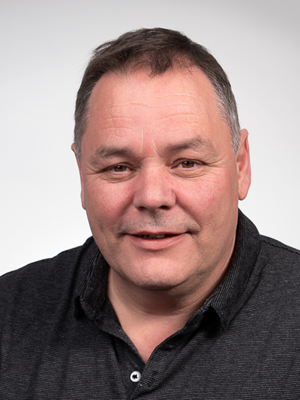 'Many of my friends among the skippers asked me to make absolutely sure not to start the new job on Monday 2nd March, but to wait until the Tuesday, as has been the tradition here in the fishing fleet for many years. So I naturally followed their advice to the letter and hope that's a way to make a good start in the new role at Hampiðjan.'

'We're delighted to welcome Einar to the team. With decades of experience behind him he knows the fishing gear market extremely well, and it doesn't do any harm that he's such a cheerful character. He'll fit right in with our team of experienced staff here at Hampiðjan, supporting the work we do in providing the best services we can to our customers,' said Hampiðjan Ísland's managing director Jón Oddur Davíðsson.